Chapter 1: Francie & Pepper
In his mind, he feared the worst, his season, his career, his professional contract hopes had all been destroyed before it has even started. He was destined for the knife, but desperately longed for a fairytale ending……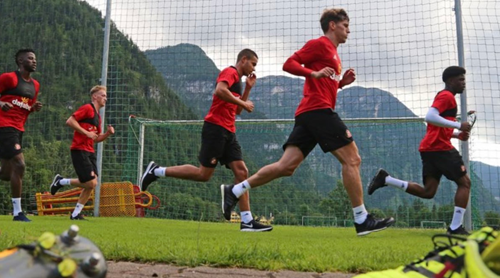 Francie, has just turned 17 years old, although you wouldn't be blamed for mistaking him to be no more than 14 summers. He is considerably smaller than the other boys on the team. He is of the quietish type, very respectful to his coaches and plays more of a supporting role in the team rather than that of the central character. He has just finished the first year of his football scholarship at a professional football club. It's been nearly 2 months since he has been back at the club and he has worked his socks off during the summer break to improve his speed over short distances, first touch and delivery in the final third of the park as requested by the gaffer. Francie has a sweet left foot and is tenacious in the tackle, but he is all too well aware of his weaknesses, one of those being his self-confidence. He now has 8 months to make an impact to acquire what he has worked for since he was 7 years old. The outcome of the last 10 years of his young life is about to declare itself. Come the 1st of April, he will know whether or not he will be awarded his first ever professional football contract.
So picture the scene, it's a crisp clear Thursday in July, the ground is firm under foot and the sun casts a shimmery glimmer through the blades of freshly mown grass. The first training session of preseason has just finished. The excitement and enthusiasm for the coming season is omnipresent in the faces of the young players which is reflected in the extraordinary shift that they have just put in over the last hour or so. They are all vying for a professional football contract.
The Pepper Effect

Beawiharta Beawiharta/Reuters
Pepper Watson is a bright enthusiastic young lady. There is a joyful but nervous spring in her step, the one you have when you love doing what you do, but can't believe you are actually doing it. She has spent the last 2 years in London working as a physiotherapist in a busy city hospital. But today is different, today is her first day working in a full time role in professional football. She's "livin the dream" as she would say . However, amidst the thick expectations of glory, out of the corner of her eye she catches this figure gingerly moving towards her poking and prodding the top of the inside of his thigh. But before Francie McGroin gets to her, he is hijacked by an impromptu meeting with a couple of his colleagues only yards away. She can't hear their conversation, but she is able to work out that there is a general consensus among the mob that something is seriously awry. One of the fellas points to the top of his thigh, gestures in that all too familiar body language, that he too has been inflicted with the trauma that Francie has just been subjected too.
Once the meeting has been adjourned, Francie returns to his mission with purpose, he hollers at her, beckons her towards him and by now his gingerly gait has morphed dramatically: he is now dragging his leg towards Pepper.
Iceland is calling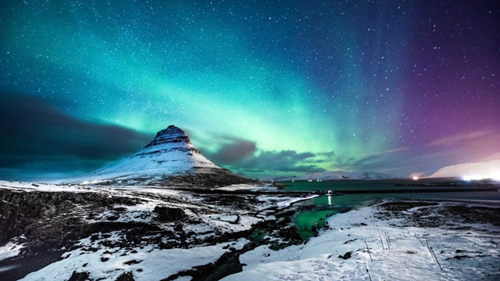 Istock.com/Leopatrizi
From Dream Day to Nightmare
Francie pulls up, points to his groin, attempts to stretch his groin and then shakes his low hanging head despairingly. She looks at Francie McGroin, takes a deep breath and asks him "what seems to be the matter?". Francie gathers himself, makes a stoic effort to block out his "excruciating" pain and then proceeds to narrate his concerns: he feels he may have a hernia!!! Francie becomes more emotional as he recalls his on-field consultation and declares that Mikey McKnowitall had the exact same pain as him, in the exact same place and therefore by player consensus they diagnosed that Francie has most certainly suffered the same hernia injury. Francie, then finds the strength to tell Pepper that he has been reliably informed that he needs an urgent MRI scan, (not sure why if he is so confident of his diagnosis) and some sort of surgery, although his face conveys less conviction about the latter. Not finished there, and certainly not trying to tell her how to do her job, Francie then proceeds to tell her in an almost inaudible tone, that by his teammates predictions he will return to play within 2 weeks. Francie however, doesn't seem convinced. He then pauses for a moment, collects his thoughts and exclaims that he would like to see Valli an Icelandic specialist in this type of injury to confirm his suspicions that he has a hernia.
The Problem with "Corridor Consultations"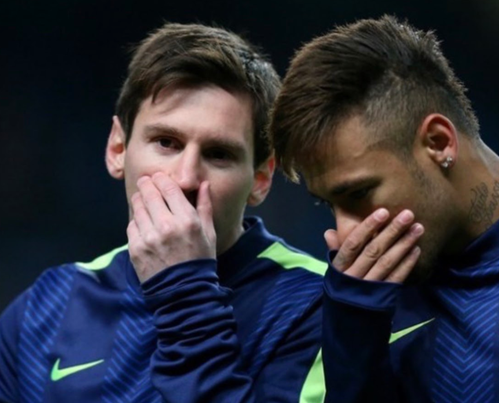 Picture Getty
So there you go, within minutes of the injury, Francie's world has been turned upside down. He has had 2 on-field consultations, been given a definitive diagnosis, reliably informed that conservative management will fail and that he should go under the knife without delay. He has also been given a clear cut prognosis with a return to play timeframe of exactly 2 weeks post surgery. However, his young face is still polluted with doubt. Pepper's step dampens, she can see that he is still hoping for the best, but fears the worst and therefore seeks the help of Valli; an Icelandic physiotherapist. Pepper hasn't encountered this scenario before and is secretly grateful that Francie has requested outside assistance. However, she maintains a British "stiff upper lip", gives Francie the 1000 yard stare, pauses dramatically and tells him that she will give his request serious consideration.
A Familiar Experience
I'm sure there are many of you, both in the professional and amateur games, as well as across other sporting codes, who will have encountered this all too familiar scenario. In this epic adventure, the enigmatic character that is "Francie McGroin" embarks on a globe trotting journey in a desperate attempt to diagnose, treat and cure his groin injury so that he can rejoin his teammates in their quest for glory and to salvage his chances of becoming a professional footballer. The return to play stopwatch started for Francie the moment he clutched his groin in agony following a tremendous cross into the box. In this adventure story, you will read how Francie enlists the help of some magical characters all over the world, as he navigates his way through the murky waters of groin injuries. Francie, is in a race against time to recover from injury and keep his dream alive.
Coming Next
In our next episode, the apoplectic Francie McGroin convinces Pepper to let him travel to Iceland in search of the great Valgeir ´Valli´ Vidarsson to help with his plight. Valli thankfully accepts Francie's request to take on his case and promises to leave no stone unturned to help Francie to keep his dream of becoming a professional footballer alive. However, there is a twist in the story and we will observe how curiosity, an open mind and a funnelled questioning approach are crucial to Francie's success.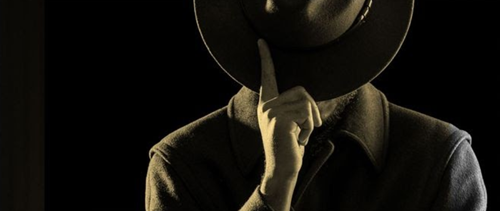 Murder-mayhem.com
We have made a video on YouTube to provide you with a funny but informative look at what this scenario might look at. Take a look and leave a comment.
We hope you enjoy this adventure.
Best wishes to everyone & a special thanks to Paulina Czubacka for helping me with the imagery, links and video attached. Thank you P, your help is invaluable and greatly appreciated.
Sports Injury
Clinic